Mass Times
Details for 2020 Lent and Easter Masses, Reconciliations, Adorations, Stations and Matthew 25 Collection can be found under the News tab.


Regular Mass Times:
Mass of Anticipation Saturday 5pm
Sunday 8am & 10:30am

Weekday Masses:
Mon., Tues., Thurs., Fri. - 8am at St. Mary
Wednesday - 8am at St. Mark

Eucharistic Adoration - Thursdays 9am - 8pm
Confessions - 1st and 3rd Saturdays - 4pm
Office Hours
Rectory Office Hours:
Mon. - Thurs., 8:30am - 3:00pm
Friday, 8:30am - Noon
Join Us
If you are new to the area or looking for a parish, consider joining us. Call the parish office to receive more information. New parishioner registration takes place after the 8am Mass the second Sunday of each month.
Disciple Maker Index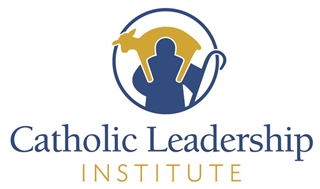 We are participating in a parish-wide survey!
St. Mary Parish is participating in a parish survey about discipleship conducted by the Catholic Leadership Institute! We need your help.
Please help us by participating in a 10-15 minute survey online. The survey is at www.disciplemakerindex.com from February 23 to March 23. It will ask you to reflect on your own spiritual growth and enable you to provide feedback on our parish's efforts to help you grow. All responses are confidential, and the parish will only receive information about the community as whole.
We are trying to get the highest response rate possible. This information will be invaluable to Father Roman and our various ministries as we plan for the future and strive to be the best disciples we can be. We will receive the results this spring/summer at which time we will share what we have learned with the entire parish.
If you don't use a computer, you can obtain a paper copy by requesting one at the parish office.
Thank you for helping with this important project.
Parish Census - St. Mary, Kenosha